Meet your favorite new holiday tradition!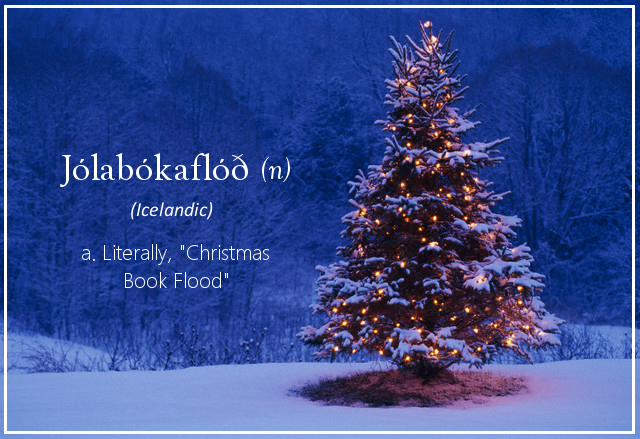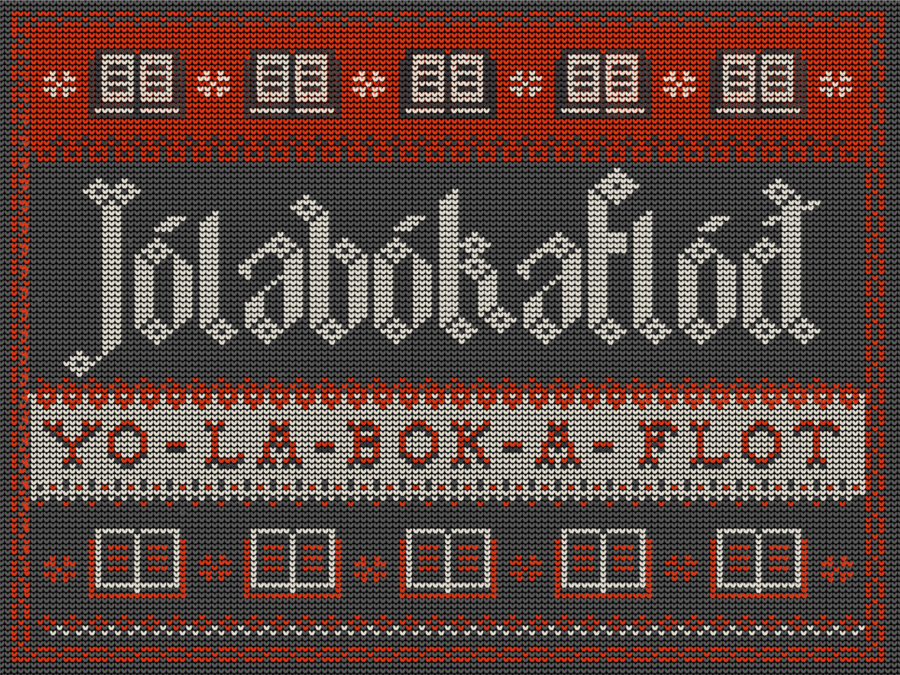 Last year, I wrote a
post about Jolabokaflod
, Iceland's "Christmas Book Flood." Sorry for the repetition, but I just had to share about this AWESOME tradition again this year! I wish everyone did this in the US.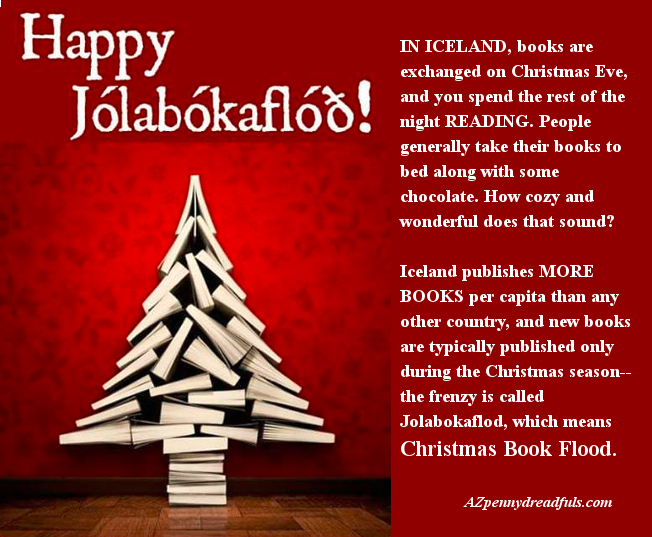 According to a decades-old Icelandic tradition, books are the standard Christmas gift.
NPR
reports:
"The culture of giving books as present is very deeply rooted in how families perceive Christmas as a holiday," says Kristjan B. Jonasson, president of the Iceland Publishers Association. "Normally, we give the presents on the night of the 24th and people spend the night reading. In many ways, it's the backbone of the publishing sector here in Iceland."
In the months before Christmas, publishers compete for the attention of Icelanders in a season known as Jolabokaflod, the "Christmas Book Flood." According to NPR, "The Flood begins with the release of Bokatidindi, a catalog of new publications from the Iceland Publishers Association distributed free to ever Icelandic home."
The tradition is especially fitting for Iceland, as it's famous for being a highly literary culture. As the BBC pointed out in 2013, "This island nation of just over 300,000 people has more writers, more books published and more books read, per head, than anywhere else in the world." Las month, the New York Times reported that "At least 90% of Icelanders age 16 or older read at least one book a year just for pleasure." In comparison, only 72% of American adults read a single book last year.
Check out
this article
by an Icelandic author to see what Jolabokaflod means to her.
You can also get these awesome Jolabokaflod pajama sets from Out of Print! I think they are sold out for the holidays though, because I can't find them any more. :( Maybe next year...
Happy holidays everyone!