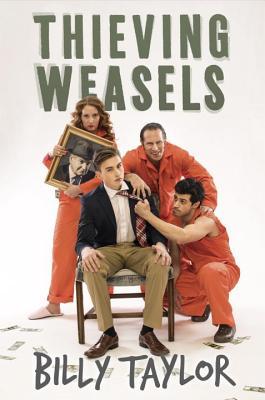 Skip O'Rourke is dragged into one last con... but he doesn't know the con's on him in this funny, page-turning debut YA for fans of Winger and Ocean's Eleven.
Cameron Smith attends an elite boarding school and has just been accepted to Princeton University, alongside his beautiful girlfriend, Claire. Life for Cameron would be perfect, except that Cameron Smith is actually Skip O'Rourke, and Skip O'Rourke ran away from his grifter family four years ago.... along with $100,000 of their "earnings" (because starting a new life is not cheap). But when his uncle Wonderful tracks him down, Skip's given an ultimatum: come back to the family for one last con, or say good-bye to life as Cameron.
"One last con" is easier said than done when Skip's family is just as merciless (and just as manipulative) as they've always been, and everyone around him is lying. Skip may have given up on crime, but there's one lesson he hasn't forgotten: always know your mark. And if you don't know who your mark is... it's probably you.
Witty and irresistibly readable, this standout debut will always keep you guessing.
This was a great, quick, easy fun read! It was nice to read something different than what I usually read. I've n
It's fiction but reads like a memoir of an extremely dysfunctional family of thieves. It's got a great blend of suspense and humor that makes it a very enjoyable read, and the twists and turns keep happening until the very end.
I recommend this book to pretty much anyone, regardless of what genre you usually read. It's not something that I would usually pick up, but how much I liked it didn't surprise me in the least. It was just an all-around good book. So, if you want something funny and light to read, try it out.
I received this book from the publishers, via First to Read, in exchange for an honest review.