Feyre, Rhys, and their close-knit circle of friends are still busy rebuilding the Night Court and the vastly-changed world beyond. But Winter Solstice is finally near, and with it, a hard-earned reprieve.
Yet even the festive atmosphere can't keep the shadows of the past from looming. As Feyre navigates her first Winter Solstice as High Lady, she finds that those dearest to her have more wounds than she anticipated -- scars that will have far-reaching impact on the future of their Court.
Review
Let me start out by saying, I was a little worried after reading some of the reviews of this book. Sarah J. Maas is my FAVORITE author, and this is one of my all-time favorite series, so when I read some of the less-than-stellar reviews of this book, I was scared to ruin my love of the series with a book that is not up to SJM's high standards.
I should never have worried! However, it is best to go into this book with the mindset that this is a NOVELLA, it is not a full-length novel. You cannot expect this to be like the first 3 books in the series. Unlike the action-packed first 3 books, this is more of a transition into the 4th book. The war is over, and Feysand and the inner circle are settling into life in Velaris.
I was missing Rhys and the gang! I am just glad SJM released something so that we don't have to wait so long to see what happens next! This was was a perfect little teaser of what's to come in the next book. It's super short, and I read it really quickly. It's just what you need to get your
ACOTAR
fix in since book #4 will not be released until next year, and
Kingdom of Ash
, the 7th book in the Throne of Glass series, will not be released until October.

Plus, there is a sneak peak for book #4 in the back of this book, and that one ends with a cliffhanger! ☺
Here's some of my favorite fan art for the ACOTAR series! Please note: None of this artwork is mine. Click on the pics to go to the artist's site.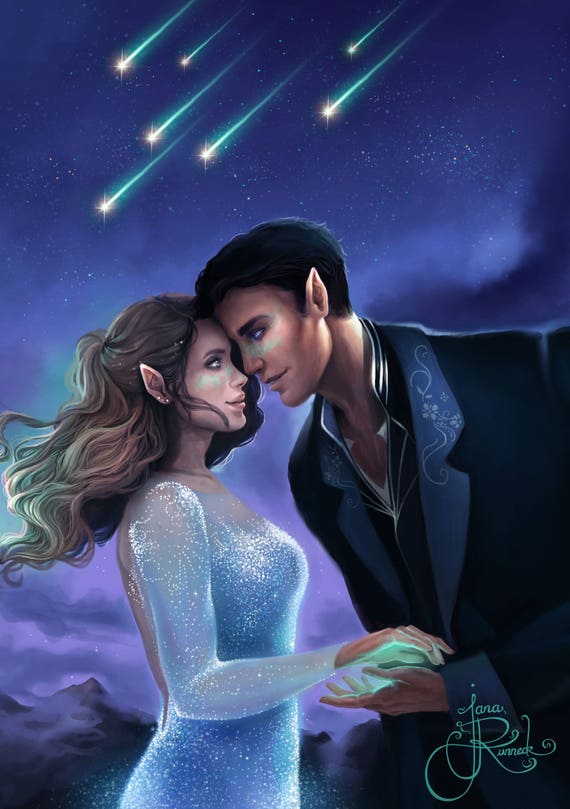 I couldn't find who did these, but I really like them!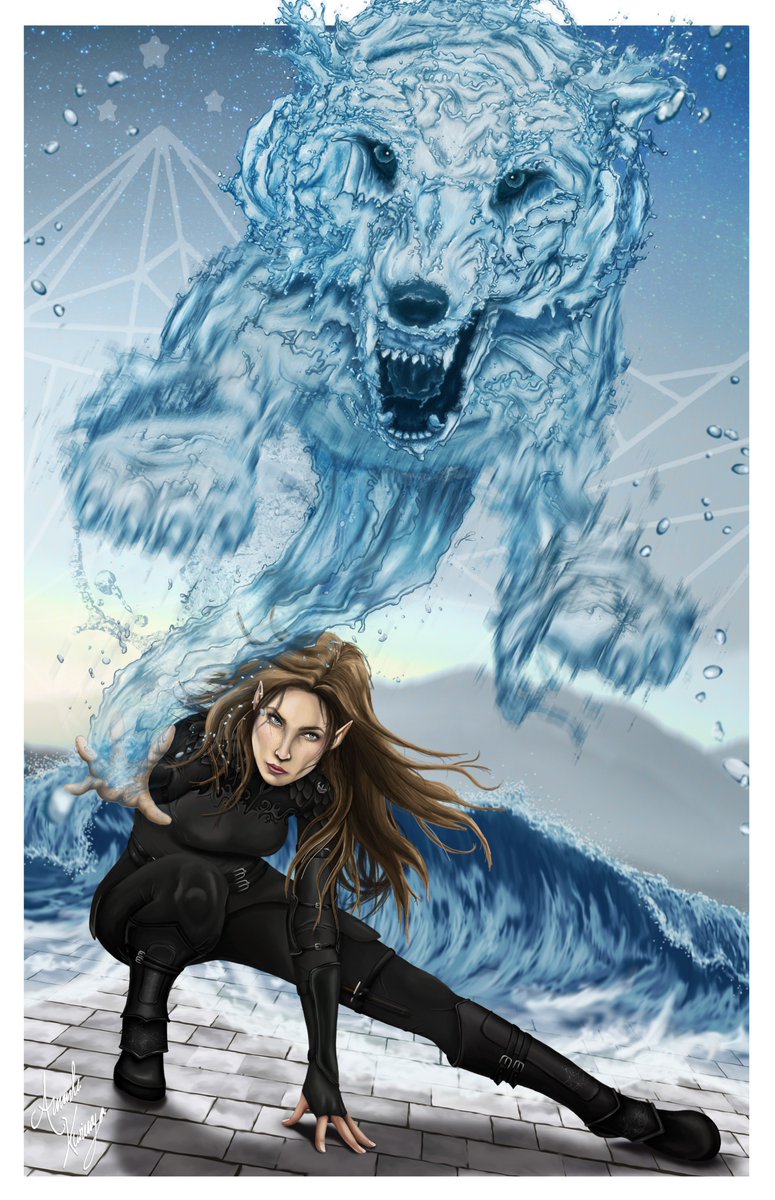 \