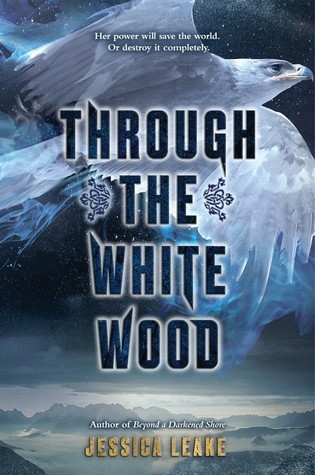 Katya's power to freeze anything she touches has made her an outcast in her isolated village. And when she loses control of her ability, accidentally killing several villagers, she is banished to the palace of the terrifying Prince Sasha in Kiev.
At the castle, though, she is surprised to find that Sasha is just like her- with his own strange talent, the ability to summon fire. Instead of punishment, Sasha offers Katya friendship, and the chance to embrace her power rather than fear it.
But outside the walls of Kiev, Sasha's enemies have organized their own army of people who can control the very earth. Bent on taking over the entire world, they won't stop until they've destroyed everything.
Katya and Sasha are desperate to stop the encroaching army, and together, their powers are a fearsome weapon. But as their enemies draw nearer, leaving destruction in their wake, will fire and frost be enough to save the world? Or will they lose everything they hold dear?
Review
I didn't know what to think about this book at first, but it turned out to be great!
I first found an interest in Russian fairy tales and folklore in
The Bear and the Nightengale
and the rest of the
Winternight trilogy
. So, it was a great surprise that this book was also based on Slavic fairytales and incorporated some of the same elements.
Lol, if I had read the excerpt from the
author's website
, I would have known that though. It likens this book to "
The Bear and the Nightingale
meets Frostblood."
The author did a good job at world building and character development. I love the way the main character progressed throughout the book. Although a couple of times I caught myself thinking that she was being a little redundant about something, it really made me think about how that is likely really how the character would think and feel in that situation.
I would love to read more of this story! I'm not sure if there will be a sequel, though. On GoodReads, the author answered a question from a reader, saying it is a standalone. However, the ending definitely leaves room for the author to continue the story. There are so many different ways she can go with it! I so hope she does!
When looking that up, I also just found out that the author wrote another book, called
Beyond a Darkened Shore
, which tells the story of a couple of the characters that make an appearance in this book, Ciara and Leif.
So, while I really hope that the author writes a sequel, I plan to read
Beyond a Darkened Shore
while I wait to see if she will. Check out a synopsis of it below!
I received a copy of this book from the publishers, via Edelweiss, in exchange for an honest review.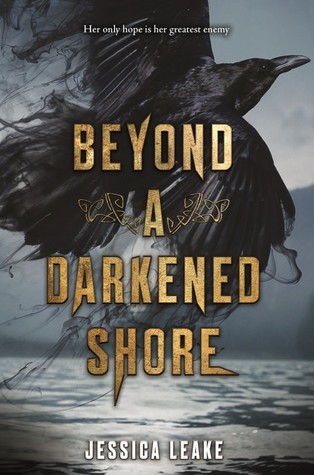 The ancient land of Eirinn is Mired in war. Ciara, Princess of Mide, has never known a time when Eirinn's kingdoms were not battling for power, or Northmen were not plundering their shores.
The people of Mide have thankfully always been safe because of Ciara's unearthly ability to control her enemies minds and actions. But lately, a mysterious crow has been appearing to Ciara, whispering warnings of an even darker threat. Although her clansmen dismiss her visions as pagan nonsense, Ciara fears this coming evil will destroy not just Eirinn, but the entire world.
Then the crow leads Ciara to Leif, a young Northman leader. Leif should be Ciara's enemy, but when Ciara discovers that he, too, shares her prophetic visions, she knows he's something more. Leif is mounting an impressive army, and with Ciara's strength in battle, the twy might have a chance to save their world.
With evil rising around them, they'll do what it takes to defend the land they love...even if it means making the greatest sacrifice of all.
I mean, how awesome does that sound?!?!? I'm going to try to get a copy now. You should do the same (after you get your copy of Through the White Wood, of course)!