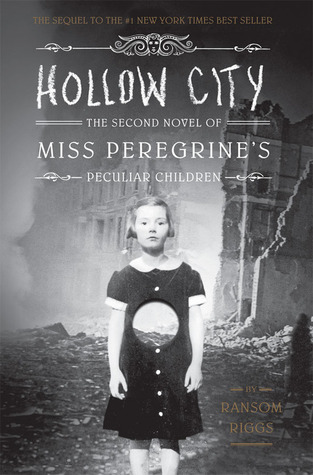 Something that speaks to the quality of this series…I continued reading this book as soon as I finished the first book. I did not write a review for it and just kept reading. So, by the time I went back to write the reviews, I had to think a little about where the first book ended and where this one began.
Needless to say, so far, I am enjoying this series! Just like the first, this book captivated my attention. The only reason I did not continue on to the third book was that I had to place a hold for a digital copy from the library, and I do not have the funds to pay to read, right now. So I have to wait to read the third book, unfortunately. However, I hope that it does just as well as this and the first book in keeping me engaged and wondering what's going to happen next.
Something I didn't learn until after reading
Miss Peregrine's Home for Peculiar Children
is that the author created the characters based on a pile of strange, old photographs: the ones seen in the book. The Kindle version of this book includes an interview with the author, who said for this sequel, he wrote the scenes, then found photos to include in the book to accompany them. Sometimes, he had to settle for an "almost perfect" photo and adjust the scene to better align with the photo. Riggs said that many of the scenes improved after rewriting them to better describe the photos.
This book was awesome, and I enjoyed it just as much as the first one! I can't wait to read the third book in the series and hope it lives up to the first two!