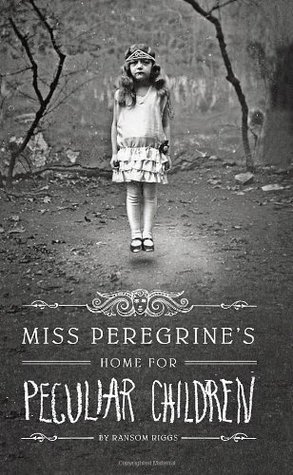 A mysterious island. An abandoned orphanage. A strange collection of curious photographs.




A horrific family tragedy sets sixteen-year-old Jacob journeying to a remote island off the coast of Wales, where he discovers the crumbling ruins of Miss Peregrine's Home for Peculiar Children. As Jacob explores its abandoned bedrooms and hallways, it becomes clear that the children were more than just peculiar. They may have been dangerous. They may have been quarantined on a deserted island for good reason. And somehow—impossible though it seems—they may still be alive.




A spine-tingling fantasy illustrated with haunting vintage photography,

Miss Peregrine's Home for Peculiar Children

will delight adults, teens, and anyone who relishes an adventure in the shadows.
I've been wanting to read this book for some time now.
I've been reading a lot about WWII and the Holocaust lately, specifically witness accounts of those who experienced some of the atrocities that occurred during that time. I was completely unaware that this book incorporated events of that time period in it, albeit fictional. I thought it a happy coincidence that I finish a couple of witness memoirs and accidentally stumble upon a fictional account of the next generations of survivors!
However this story goes far beyond WWII.
I have only recently found myself interested in books about magic and special powers and such... and I must say: this is a good one! Daughters of Smoke and Bone opened my eyes to this genre and to date is still my favorite. This book is a whole different monster (no pun intended) and might end up being on par with DoS&B. I immediately started the second book in the series after finishing this one last night.
This book sucked me in and I can't wait to see what happens in the next book!