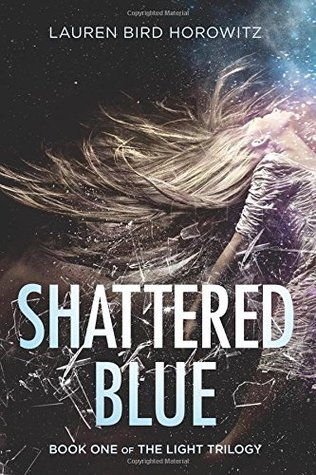 For Noa and Callum, being together is dangerous, even deadly. From the start, sixteen-year-old Noa senses that the mysterious transfer student to her Monterey boarding school is different. Callum unnerves and intrigues her, and even as she struggles through family tragedy, she's irresistibly drawn to him. Soon they are bound by his deepest secret: Callum is Fae, banished from another world after a loss hauntingly similar to her own.




But in Noa's world, Callum needs a special human energy, Light, to survive; his body steals it through touch—or a kiss. And Callum's not the only Fae on the hunt. When Callum is taken, Noa must decide: Will she sacrifice everything to save him? Even if it means learning their love may not be what she thought?
I received a free copy of this book from the publishers via NetGalley in exchange for an honest review.
I really enjoyed this book! I'm sad that I have to wait to read the next installment, though!
The story was creative and well-written. The ending was a total surprise! Often, I am able to guess at least somewhat how the book will end. However, this one totally got me!
I can't wait to read the next book in this series! I hope it is as good as this one!